Local Interest means different things to different people. To visitors and tourists, it generally means books about Vermont history, while to Vermont residents it may indicate titles about subjects of current interest in their communities. Explore this section for both, and more.
We have an extensive and comprehensive selection of Vermont books, because local Interest means different things to different people. This section includes Vermont History, Vermont Stories, Vermont Authors, Vermont Hiking Guides, Vermont Maps, Vermont Children's Books, Vermont publsiher Chelsea Green and more. Scroll down for new and notable Vermont titles. Please click here to email us if you don't find what you're looking for here. If we don't have it, we'll do everything we can to find it.
---

$25.99
ISBN: 9781250064684
Availability: Usually Ships in 1-5 Days
Published: Minotaur Books - September 27th, 2016
Archer Mayor's newest Joe Gunther mystery! We have all of Archer Mayor's titles in the series in our store.
---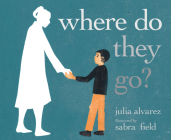 $16.95
ISBN: 9781609806705
Availability: On Our Shelves Now
Published: Triangle Square - November 2nd, 2016
---

$39.95
ISBN: 9781584652861
Availability: On Our Shelves Now
Published: University Press of New England - September 23rd, 2004
---

$19.95
ISBN: 9780984111343
Availability: On Our Shelves Now
Published: Long Trail Press - October 1st, 2015
---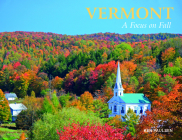 $34.99
ISBN: 9780764351556
Availability: On Our Shelves Now
Published: Schiffer Publishing - August 28th, 2016
---

$35.95
ISBN: 9780262511285
Availability: On Our Shelves Now
Published: Mit Press - February 22nd, 2002
---

$21.95
ISBN: 9781581572643
Availability: Usually Ships in 1-5 Days
Published: Countryman Press - November 25th, 2014
---

$35.00
ISBN: 9780990390701
Availability: On Our Shelves Now
Published: Common Ground Communications - September 4th, 2014
---