$16.00

ISBN: 9780802128621
Availability: On Our Shelves Now
Published: Grove Press - October 16th, 2018
---

$19.95

ISBN: 9781517904968
Availability: Special Order, Hard to Find
Published: Univ Of Minnesota Press - May 1st, 2018
---

$27.00
Email or call for price
ISBN: 9781101887097
Published: Bantam - December 4th, 2018
---

$14.99

ISBN: 9780544472709
Availability: Special Order, Hard to Find
Published: Clarion Books - March 1st, 2016
Irresistible!
---

$14.95

ISBN: 9781590179635
Availability: Backordered, Available to Order
Published: NYR Children's Collection - April 12th, 2016
The New York Review of Books has been doing a great service by republishing some fine older titles, and here's another rediscovered favorite. Enjoy!
---

$15.95
Email or call for price
ISBN: 9781567924206
Published: David R. Godine Publisher - July 28th, 2010
Ransome's tales about the Walker and Blackett families are some of the finest adventure stories ever written for children - or anyone else.
---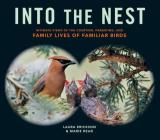 $17.95

ISBN: 9781612122298
Availability: On Our Shelves Now
Published: Storey Publishing, LLC - April 21st, 2015
A book as beautiful and fascinating as its subjects.
---

$27.00

ISBN: 9781101887035
Availability: Special Order, Hard to Find
Published: Bantam - December 13th, 2016
A new Peculiar Criime Unit mystery is always a joy, because I know I will giggle my way through it. Fowler writes with wit and humor while exploring the darker facets of human behavior.
---